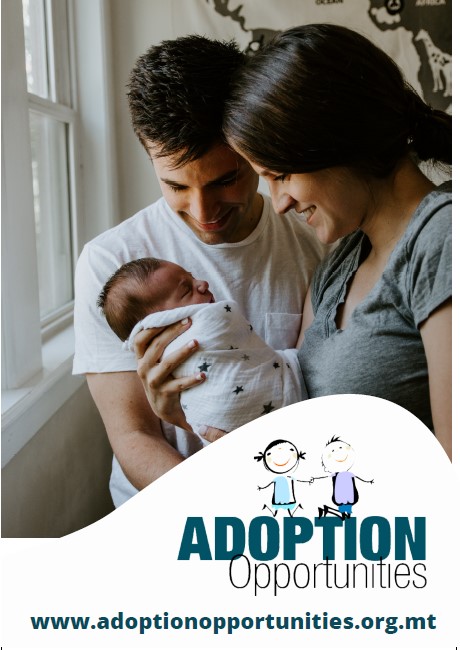 What is adoption? And why do prospective parents opt to adopt? What is the process? And what should I know before I embark on this journey?  Adoption is one way how to become a parent. It also provides the security, permanence and the love of a new family when it is not possible for the child to be raised by the birth family; this is what makes adoption so special.
At its core, adoption is always a personal decision for the prospective parents to make.  There are various reasons that propel families towards adoption.  Some of these reasons could be related to infertility or secondary infertility.  Others might have always wanted to adopt and somehow the timing feels just right.  While others might have always considered adoption as a way of growing their family even though they already have their biological children.   Whatever the reason, growing your family through adoption is a wonderful decision.  Nevertheless, one must reflect on what is the true motivation behind the adoption and how this would affect the family dynamics, especially your biological / first adopted child.
Hence, at this stage, from where do I start? Once prospective parents have reflected upon their decision to adopt they approach an accredited agency like Adoption Opportunities to obtain further information in relation to eligibility and the process to be followed.  Adoption Opportunities also provides information with regard to domestic or international adoption and ensures that prospective parents are pursuing the right adoption path.
Here are some key factors to keep in mind:
The first step is to consider if adoption is right for you. This may seem like a simple question but there are many factors to take into consideration.  Adoption entails loving and rising a child who is not biologically related to you.  For some, this process is an easy leap but for others it may take a while to sink in.
If you come to consider adoption after struggling with infertility, allow time to grieve for the biological child who will not join your family.
Be patient as the process at times might be a lengthy one. In fact, the waiting time is the hardest bit of it all however the joy of adoption would overweigh this.
Children adopted from overseas must be cleared for adoption. They must meet local guidelines and be offered to local families before being eligible for international placement.  Therefore, there is always a period of several months prior to the referral for adoption.
Prepare your paperwork. This would help the process to go faster and smoother.
Consider the child you want. Think about the child's sex, ethnic background and if you want to go for a domestic or international adoption.  It is highly important to talk these through with your agency as they will guide you accordingly.
Get the right information through the right sources. Do speak with other adoptive parents about their experience and do read articles as it helps to broaden your knowledge and expectations.
Keep in mind that adoption is not a single act but a lifelong journey. What may begin as attachment issues at placement can turn into questions of identity in adolescence.  Be prepared to face such challenges and be open to seek professional advice if necessary.
Adoption can be one of the most incredible journeys on which you ever embark.  While you will do it for the best interest of the child, it will also teach you more about yourself, your values and expand your capacity for love beyond what you thought possible.