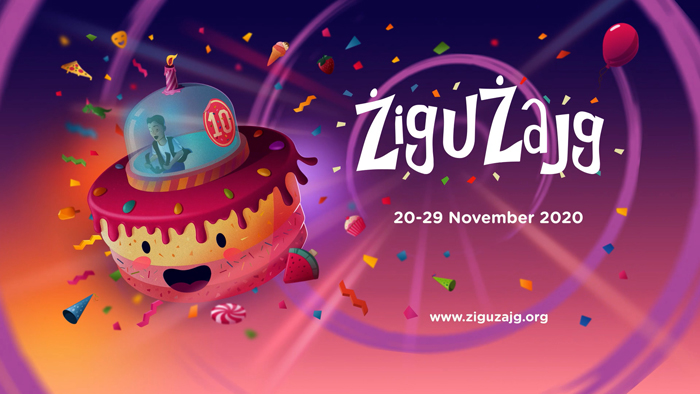 ŻiguŻajg is turning ten, time to put on your party hats; let's celebrate! 
A festival that's bursting at the seams with homegrown talent, this edition boasts brand new events ranging from musical theatre, opera, DIY and non-verbal theatre.
This year things are different – all of the events are available to view online. Join Ziguzajg by simply choosing a time slot from the schedule and watch the show from the comfort and safety of your own home!
View the Festival Programme, where you can access the shows virtually on a brand new streaming platform!
Each ticket for the virtual festival costs €7, which gives you access to a viewing window to see that show.
Learn more about upcoming events here. There's something for every age group: music, dance, performance, workshops!