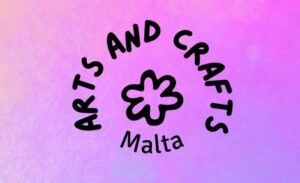 Art and Crafts Malta first expedition was very successful as they managed to discover some new dinosaur species. But there is so much more to be found!
They are now gathering a ne team of Paleontologists to help us in their research, joined by their parents.
If you are fascinated by dinosaurs as much as they are and you want to travel back in time to learn more about these magnificent creatures, become one of their  little scientists and join the last expedition of the year.
During this workshop the kids will locate skeletal remains, excavate dinosaur bones, mould fossils, identify different dinosaurs, help hatching their eggs, enjoy a puppet play and much more!
If you want your children to learn through play, improve their fine-motor skills, hand-eye coordination, spark their creativity and imagination, sign them up for this event before it goes extinct!
The event is ideal for children 3 + years .
The price per child + accompanying adult: €25
The event is Sunday 18 Nov, in one of the selected time slots:
9am –  10:30am
2pm – 3:30pm
4:30pm – 6pm
The exact location of the site will be shared with the confirmed participants.
For more information visit their
Facebook
.
When attending this event, kindly say that you saw it mentioned in www.maltababyandkids.com