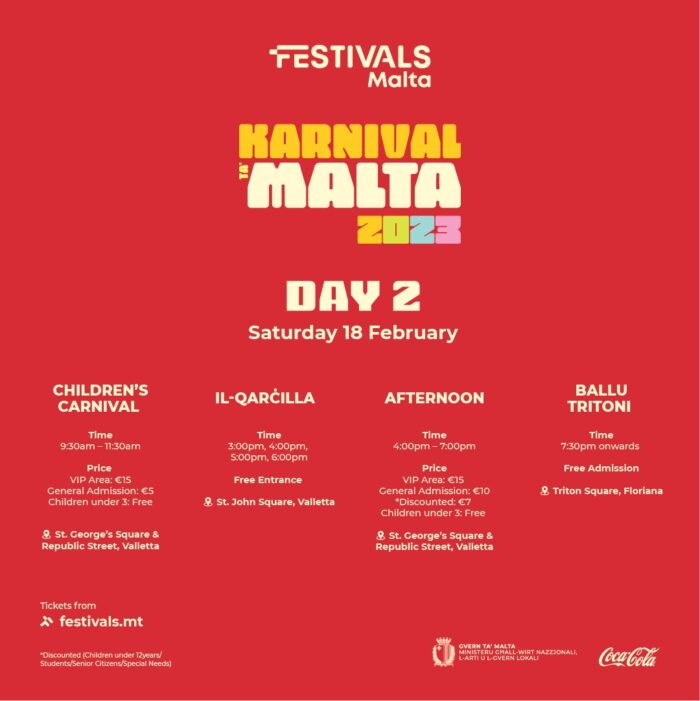 Carnival is almost here! Make sure not to miss this year's activities!  Take a look at what's planned for each day!
– Children's carnival at Valletta from 9.30am until 11h30am
– Il Qarcilla at Valetta from 3pm until 6pm.
– Ballu Tritoni at Floriana from 7.30pm
Go and have fun with your family this weekend!
For more information or booking visit their Facebook or the website  www.festivals.mt/karnival
When attending this event, kindly say that you saw it mentioned in www.maltababyandkids.com.