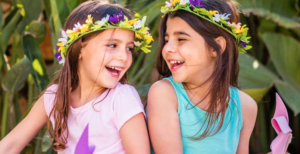 Join Aloha Happy Kids during their new beginnings camp 2023.
Ms Silvia, a Primary and kindergarten teacher, kids yoga teacher and graphic designer, brings all the smiles and love to every journey!!
This event is ideal for kids between 4 to 9 years old.
The venue : Beautiful indoor garden of Chukkas, Mosta.
For more information visit their Facebook.
When attending this event, kindly say that you saw it mentioned in www.maltababyandkids.com