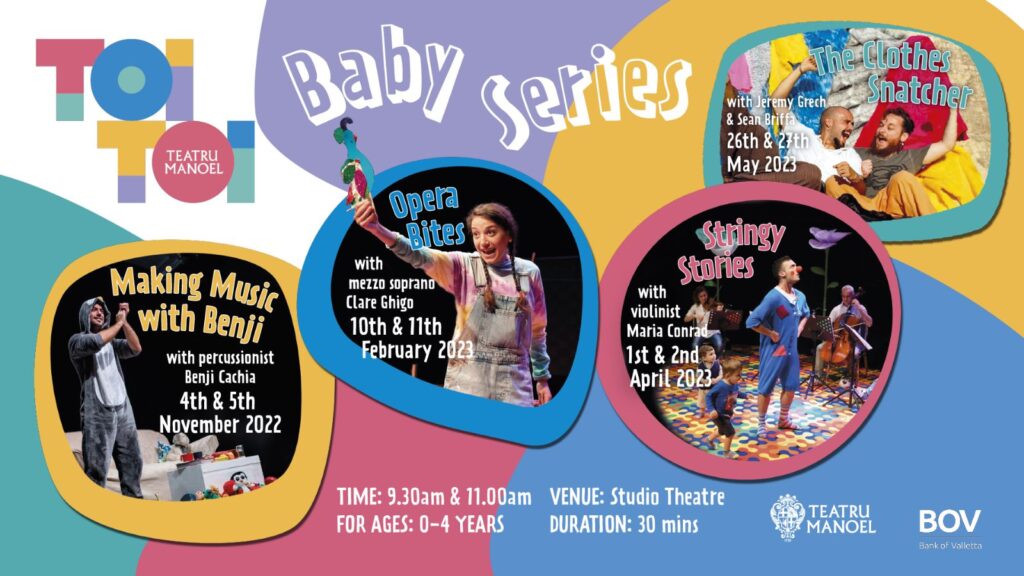 TOI TOI BABY SERIES 0-4 Years
Once upon a time in a kingdom far, far away……they present the fairest of fairy tales Stringy Stories. Introducing children to string quartets through storytelling animation.
Red is a fearless forest explorer, are you ready to jump along on her adventures, meeting quite a few characters on the way?!
Featuring four of Malta's finest young string musicians from the Malta Youth Orchestra, and their very own super-talented TOI TOI
Including music from Stranger Things, Disney, Taylor Swift, Opera and……Eurovision!
Duration: 30 minutes