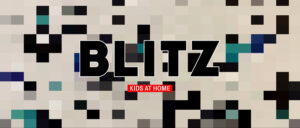 #blitzkidsathome – Blitz Valletta's online children's programme
BLITZ KIDS AT HOME 
The Blitz Kids at Home programme can be enjoyed in the comfort of your home.  The objective is to inspire the young and remind everyone that art is a powerful tool for imagination and healing. 
At Blitz they believe the best way to support our community – and virtually everyone who is limiting their movements for the benefit of our societies – is to keep making art part of their lives, even during these extraordinary circumstances.
As part of their new online platform entitled OPEN, they have initiated their programme by inviting their young audience to participate in a number of activities they have created together with invited artists – Matthew Attard, Bettina Hutschek and Marinella Senatore.
Visit blitzvalletta.com/kidsathome to find out more about the artists and the activities they have prepared for or go straight to the links below to get started. Remember to send them the outcomes of your activities so they can share them on their social media platforms.
New activities will be added regularly so visit the website weekly to find out what's new