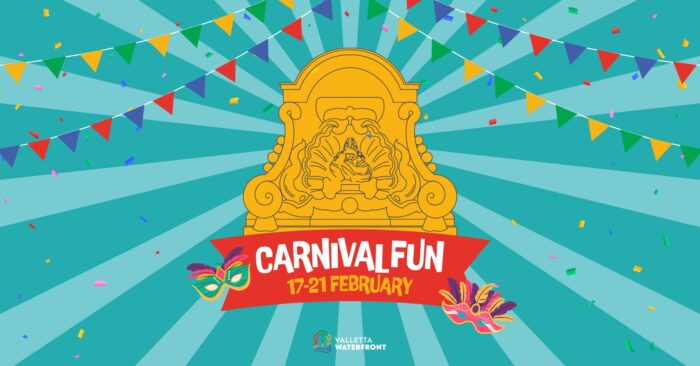 More fun, smiles and excitement for the Valetta Waterfront little patrons this Carnival during the Carnival Holidays. Located within walking distance from Valletta, Valletta Waterfront is the ideal destination for a drink and a bite of whatever takes your fancy whether it's pizza, chicken nuggets and chips, a plate of pasta or a fully-blown meal.
Enjoy some quality time with the little ones in a central, safe location on the Valletta Waterfront, with either outdoor seating overlooking the majestic Grand Harbour, or indoor seating in their cosy historic vaults perfect for the odd rainy day.
Date : From 18th February until 21th February
Time : 1pm – 3pm
Venue : Valetta Waterfront
For more information visit their Facebook event.
When attending this event, kindly say that you saw it mentioned in www.maltababyandkids.com.