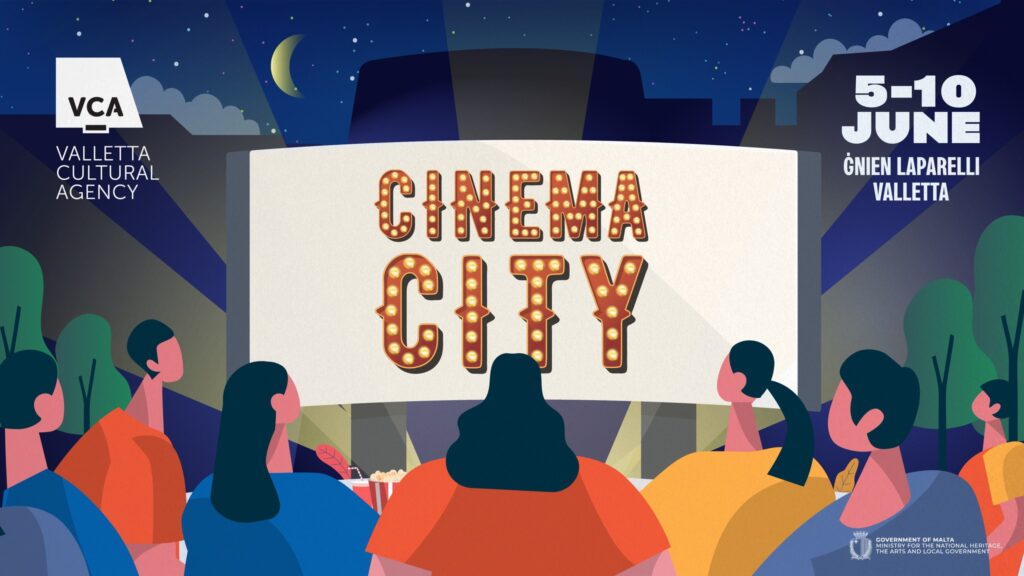 Cinema City returns between June 5 and 10 in the Laparelli Gardens (Valletta ditch), with open houses at 8:30pm every night!
Grab a drink 🥤 and some popcorn 🍿 and enjoy one of their open-air summer cinema sessions, with a choice of blockbusters, family films and Maltese movies.
🎟 Free tickets can be collected from the Valletta Cultural Agency, Exchange Buildings, Republic Street, Valletta (next to the Chamber of Commerce), Monday to Friday between 8am and 5pm. Tickets are available on a first-come, first-served basis.
Film schedule :
➡️ Monday June 5: Inglourious Basterds (18)
➡️ Tuesday June 6: The Book of Life (U)
➡️ Wednesday June 7: Blood on the Crown (12A)
➡️ Thursday, June 8: Merjen (18)
➡️ Friday, June 9: Sideways (16)
➡️ Saturday, June 10: Back to the Future (U)
When attending this event kindly mention that you saw it on www.maltababyandkids.com