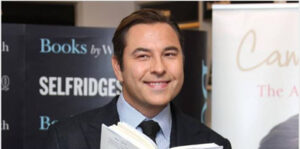 His books have been enjoyed around the world, with over 25 million copies sold.
And David Walliams is doing even more to help children through the coronavirus lockdown, he will be releasing a free audio story each day for the next 30 days.
The first story will be from his The World's Worst Children series. The World's Worst Children stories follow 'five beastly boys and five gruesome girls' including Sofia Sofa and Dribbling Drew.
David's new book Slime will be released on April 2, which follows his 13 novels, four short story collections and seven picture books, with his first book The Boy In The Dress published in 2008.
The critically acclaimed story of a twelve-year-old who enjoys cross dressing has since been turned into a musical and a television film.