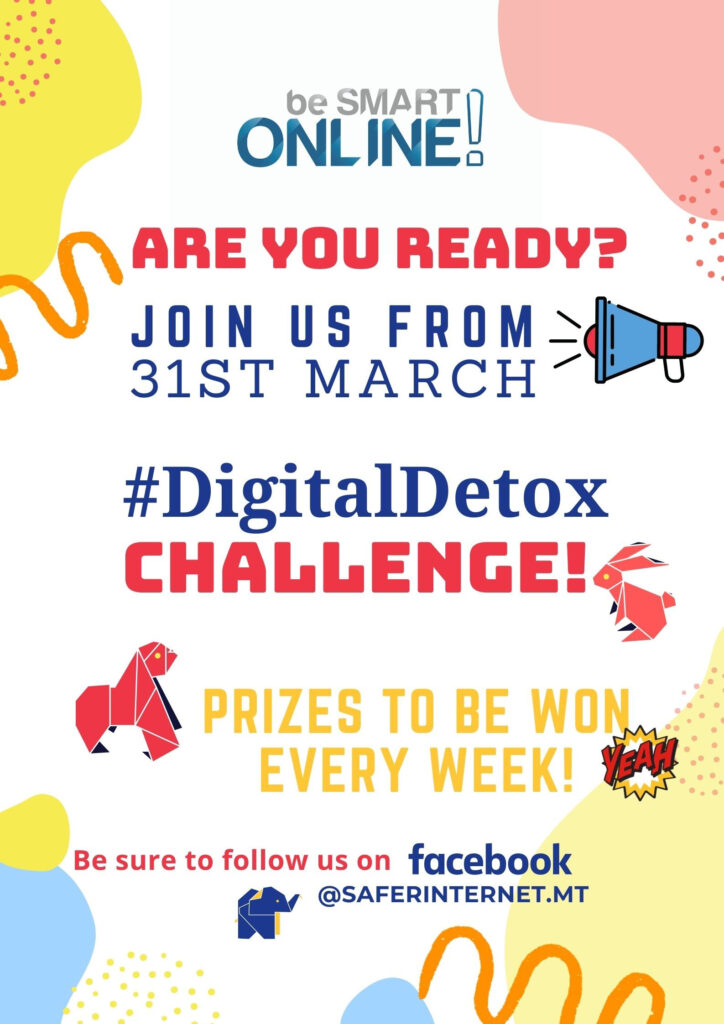 The aim of this initiative is to create awareness about the safe use of the internet and to
provide support to children, parents/carers and educators.
This initiative has become even more important since children are spending much more time online
due to the COVID-19 pandemic and therefore being exposed to online risks. The BeSmartOnline!
team will be launching a #DigitalDetoxChallenge with the aim of encouraging children and young
people to engage in offline activities so as to promote an online/offline balance.
The #DigitalDetoxChallenge was launched on the 31st of March for a period of 7 weeks. Every
week a new task will be posted on the BeSmartOnline! social media platforms (facebook and
Instagram). Each task will focus on promoting offline games, critical thinking, creating positive
content, respect and physical activity.
Through this Challenge, children and young people will be encouraged to be creative and to use their
imagination, things that may not be given a priority when there is too much screen time. This
challenge also aims to support families in promoting an online/offline balance.