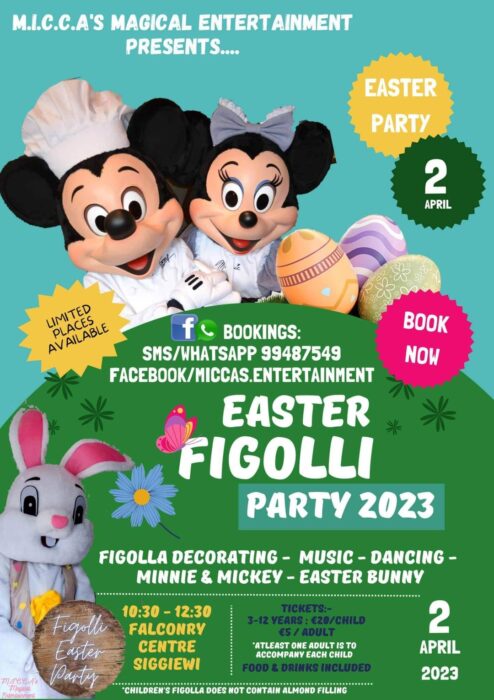 M.I.C.C.A's Magical Entertainment
The figolli party is another yearly tradition, a truly enjoyable event for the children
Throughout the party, children will enjoy decorating their own Easter Figolla at an Easter themed venue. Some wiggles and giggles to get on their dancing feet is always a must when Minnie or Mickey are around. Our Easter Bunny
shall be hopping in for a surprise visit during the party.
They invite all children aged 3+ years to join in the fun and messy, creative activity at their EASTER FIGOLLI DECORATING PARTY 2023.
*kindly note that figolli are made of a biscuit base without almond filling due to any possible allergies*
To book kindly send them, on Facebook, quantity of tickets required: kids and adults + kids name/surname/age + parent/guardian contact number.
When attending this event, kindly say that you saw it mentioned in www.maltababyandkids.com.