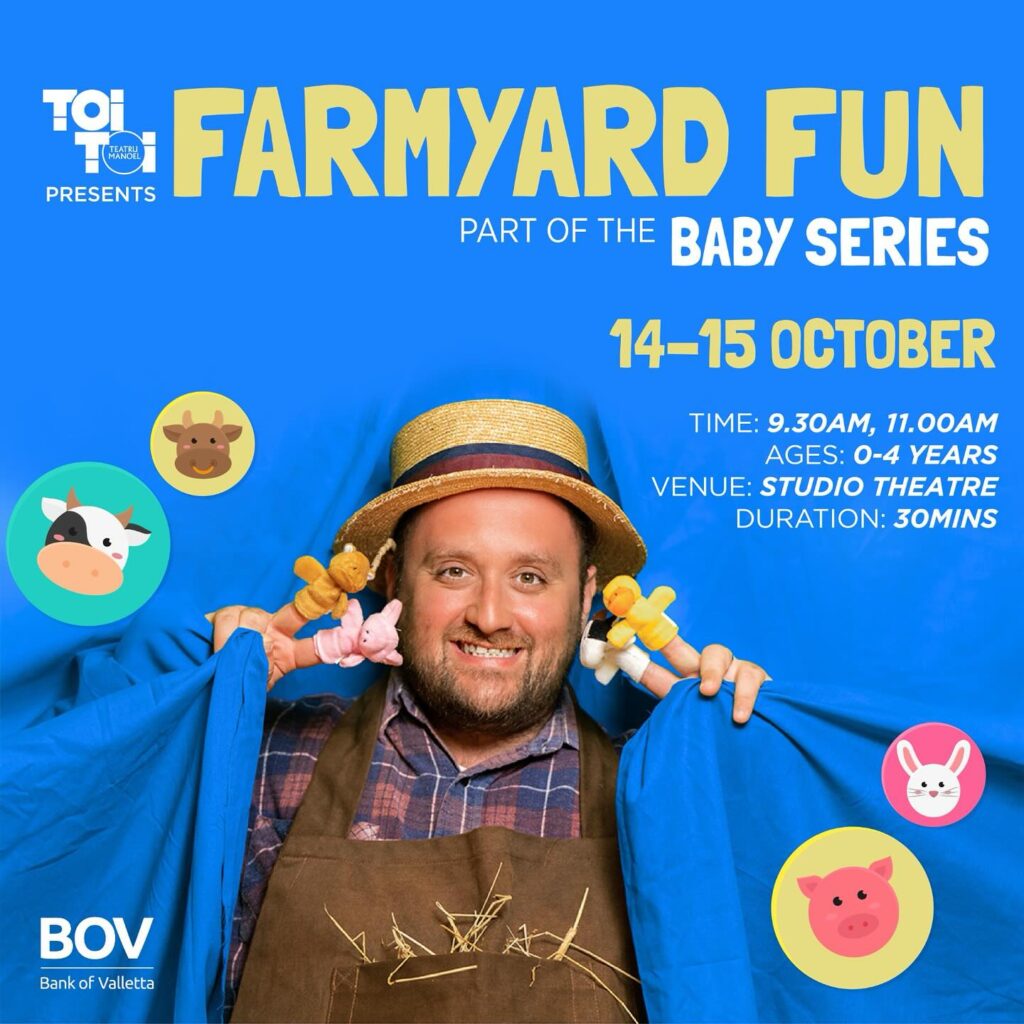 Farmyard Fun is a captivating and interactive performance tailored for children aged 0-4, immersing them in the charming world of farm animals. This delightful show introduces youngsters to the beloved characters of Old McDonald's farm and invites them on an enchanting journey filled with music, dance, and play.
Your children are allowed to participate and connect with the performers through catchy, simple songs.
Are you interested ?
Location: Studio Theatre, Teatru Manoel
Date: 14 & 15 October
Time: 9.30am & 11am
More information on their website .You can buy the ticket by clicking here.
More dates and locations will be launched soon..stay tuned!
Don't forget to follow us on Facebook and Instagram to discover more events !
When attending this event kindly mention that you saw it on www.maltababyandkids.com