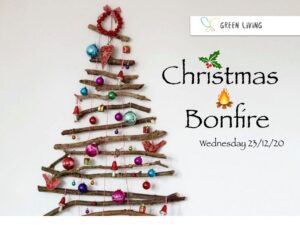 Event is free of charge but bookings are essential due to limited numbers.
Booking:  info@greenlivingmalta.com
Date & Time:  Wednesday 23rd December 15:00 – 18:00
Place:  Vincent's Eco Estate – The Vortex
Christmas crafts, mulled wine & Hot Chocolate, homemade soup and cheesy potato wedges
Bring along your wish in a coloured envelope which you will hand on the wishing tree.  At 5.00 pm a bonfire will be lit and all the wishes thrown in it while singing Christmas Carols.  You may bring an instrument and join in.  You can also donated some unwanted toys to less fortunate children.