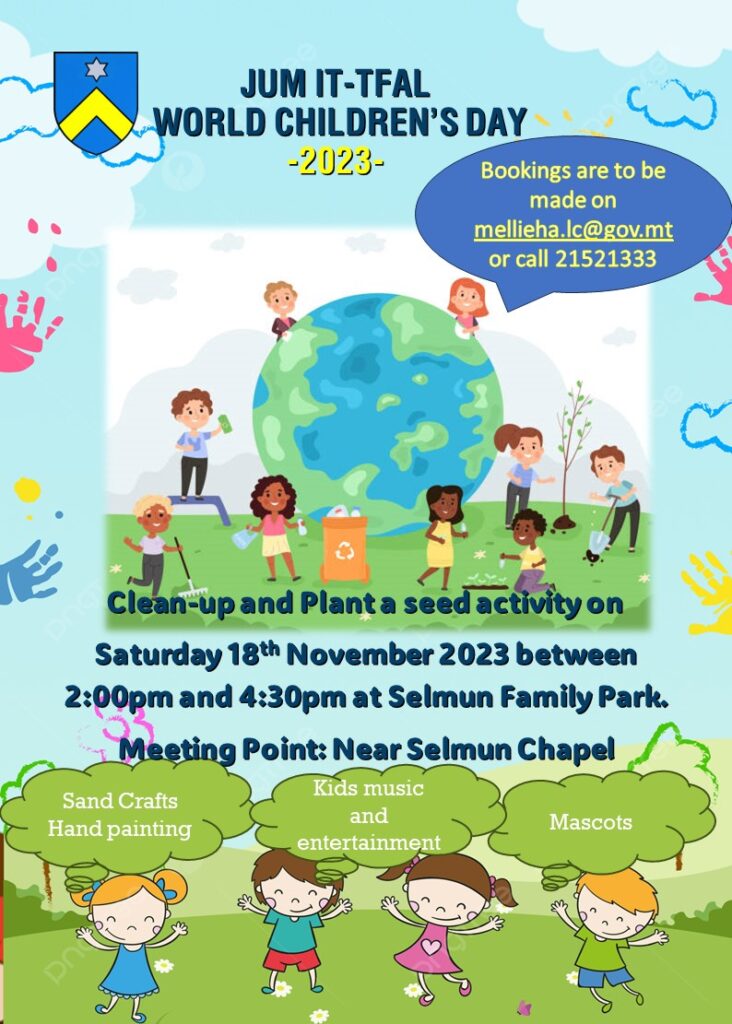 Join the Jum it-Tfal on Saturday 18th November from 2pm onwards at Selmun !
The Activity will include activities for all children like clean-up in the nearby areas, planting a seed and various animation like mascots and sand crafts.
Are you interested ?
Location: Near Selmun Chapel
Date: 18th November 2023
Time: 2pm
Book your place before Friday 17th November by calling 21521333 or email mellieha.lc@gov.mt.
More dates and locations will be launched soon..stay tuned!
Don't forget to follow us on Facebook and Instagram to discover more events !
When attending this event kindly mention that you saw it on www.maltababyandkids.com