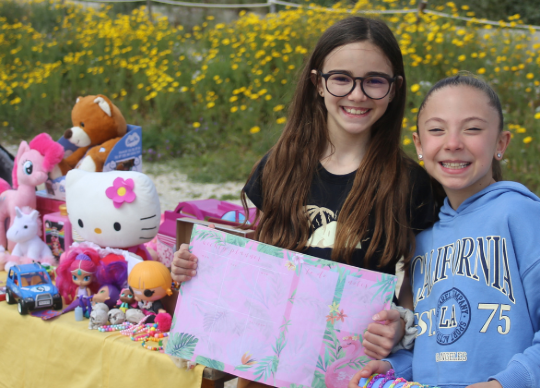 Mark your calendar for 1st October to take part in the kids4kids Market with your children! This event located in the gardens of Gzira, will give your children the chance to discover the various stalls selling school supplies, Halloween costumes, toys, books and much more!
This event will give your children the opportunity to take responsibility, meet new people and learn about the environment, all in a friendly atmosphere thanks to a children's playground and an open-air gym!
For further details, visit: https://ecomarketmalta.wordpress.com/kids4kidsmarket…/
Are you interested ?
Location: Gardens of Gzira
Date: the 1st October
Time: 10:00 am
More dates and locations will be launched soon..stay tuned!
Don't forget to follow us on Facebook and Instagram to discover more events !
When attending this event kindly mention that you saw it on www.maltababyandkids.com