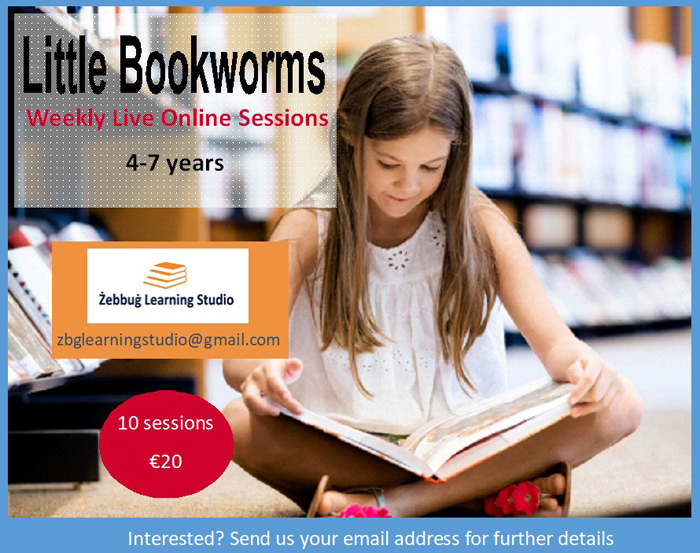 Wednesday, 5th August 2020 from 5:00-5:30
During this programme, children are
-encouraged to read, learn, play and create.
-provided with a fun opportunity to connect with other children.
-given a chance to improve their presentation skills.
An activity pack will be sent to each participant.
There will be a weekly live online session.
Interested parents/guardians are kindly requested to indicate an email address to receive the relevant details on how to register.
Contact information:
e: zbglearningstudio@gmail.com
m: 79302905
More information https://www.facebook.com/events/s/little-bookworms-weekly-live-o/2772176753064197/