Food festival!
From July 19 to 25, Triton Square in Valletta will be transformed into a foodie's paradise.
With over 1,000 different food products from 40 countries, there will be something for everyone. In addition to the delicious food, there will be plenty of entertainment. The main music stage will feature acoustic sessions and full band concerts, providing the perfect backdrop for your culinary journey. You'll also have the opportunity to discover local and international brands displaying their products, with tasting opportunities at their booths. And for those looking to maintain a healthy lifestyle, a new section called "Balance" will be introduced, combining healthy living, food intolerances and veganism. A second stage will host a full week-long program with discussions, presentations and workshops. The Malta International Food Festival is a must-attend event for foodies and music lovers alike.
In collaboration with VIBE FM, challenges will be organized during the festival.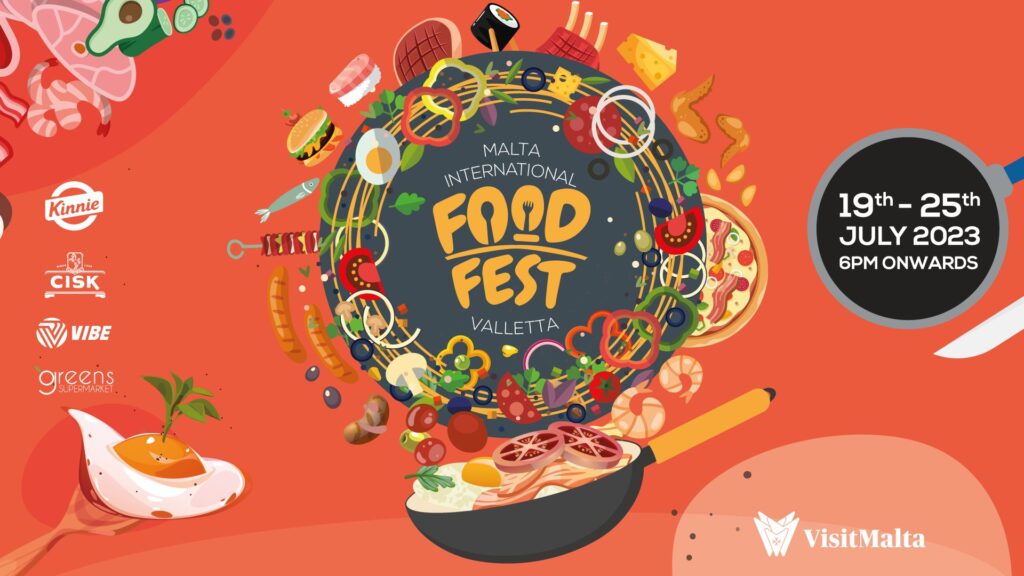 When attending this event kindly mention that you saw it on www.maltababyandkids.com