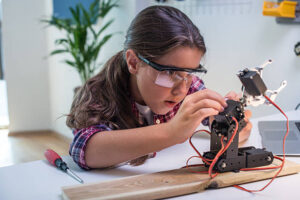 Discover digital making, robotics and coding during the MaltaPi Back-to-School Hackaton which will take place at Esplora Interactive Science Centre on 17th and 18th of September. During this weekend, visitors are invited to experiment with microcontrollers, robots and platforms by building anything from simple programs to cool projects.
The MaltaPi Back-to-School Hackaton is a showcase for anyone who would like to exhibit and share their passion for everything related to digital making and robotics.
MaltaPi is a community hackaton modelled on the RaspberryJam formula pioneered by the RaspberryPi Foundation in the UK.
Anyone of any age and from any level of experience or background is invited to participate and get the answer to questions relating to the digital world.
The MaltaPi Back-to-School Hackaton will be a walk-in event, and will take place from 10am till 5pm on both days. Participation is on a first-come, first-served basis.
The hackaton is included in Esplora's entry tickets:
The fee for children (0-2) is free.
The fee for children/teenagers (3-15) is €4 and for adults €6.
For more information visit their website: MaltaPi Back-to-School Hackaton « Esplora
When attending this event, kindly say that you saw it mentioned in www.maltababyandkids.com.