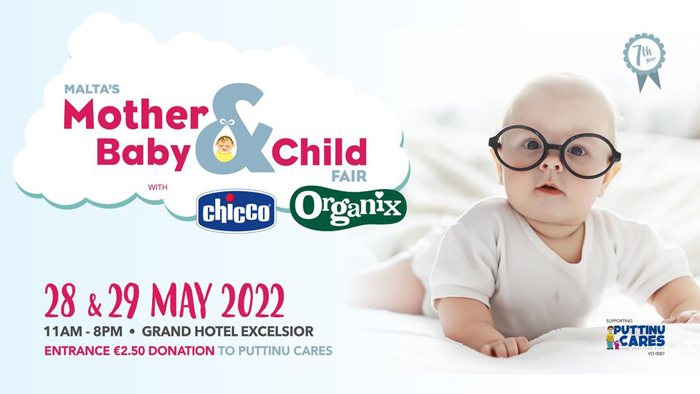 New Products, Favourite brands, Award winning Items, Activities & Services and a range of interesting Talks & Workshops.
See, touch, try and buy the products and services that best suit your needs.
The Baby Change, Nursing Nook & Refreshment areas ensure you have everything you need to visit in comfort.
Entrance- €2.50 Donation
Entrance + Goody Bag €10 Donation
Our lovely goody bags are filled randomly with giveaways, vouchers & samples and the chance to win lovely prizes)
28th & 29th 2022
11am to 8pm both days
Grand Hotel Excelsior
Supporting Puttinu Cares
Also – Karl Borg Events, Childs Farm, Logo Express, Ellas Kitchen, Fissan Malta, Outlook Coop
Feature Area Sponsors: Beginnings Midwifery Clinic, Slinky & Co, Malta Midwives Association, Nightlife Mobile Disco & Karaoke Rental.