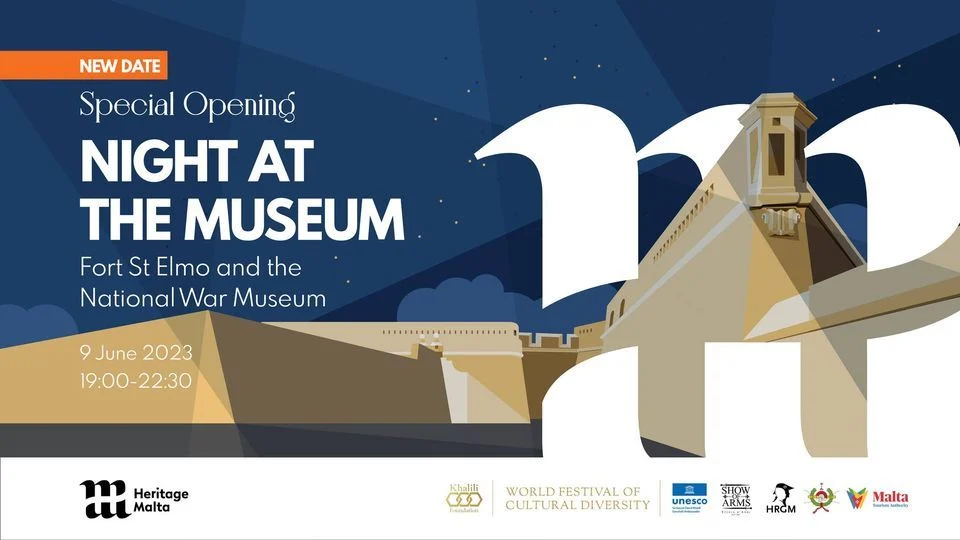 Step back in time through Roman, medieval and modern times, and the French occupation of Malta. Take a stroll around the fort's impressive grounds, admire the stunning architecture of the two chapels dedicated to Saint Anne and discover seven sections of the National War Museum covering 7,000 years of Maltese military history. Don't miss the chance to see such remarkable objects as the Gloster Sea Gladiator N5520 FAITH, the Willys "Husky" Jeep used by Eisenhower and Roosevelt, and the Maltese decoration for bravery, the George Cross. The rooms forming the Harbour Fire Command complex atop Fort St Elmo will also be open to the public, enriching visitors' experience of this magnificent star-shaped fort.
Buy your tickets at the entrance, at the special rate of 5 euros per person, and free for children (up to 11 years) and Heritage Malta members.
Food and drinks will be on sale for nibbling under the stars.
When attending this event kindly mention that you saw it on www.maltababyandkids.com