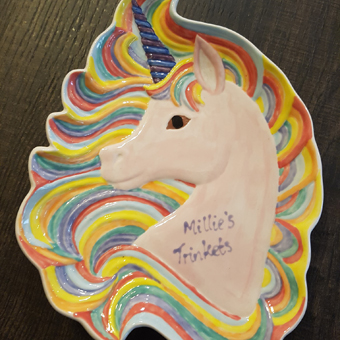 Schools out!!! If you or your child loves unicorns or mermaids this is the event for you!  The event takes place in St Paul's Bay on Saturday June 2020 from 10:00 – 12:00.
Come along  and decorate your very own gorgeous unicorn plate for just 15 euros (usually 20e each) plus then make a batch of free fluffy slime!
And if you don't want the unicorn or mermaid plate there are other items you can choose from such as monster trucks, train and more.
Children over 6 years can be dropped off or parents are welcome to stay and help.
Show your interest on the Facebook Event to keep updated
When you book this event we would love it if you mention us – The Malta Kids Directory!