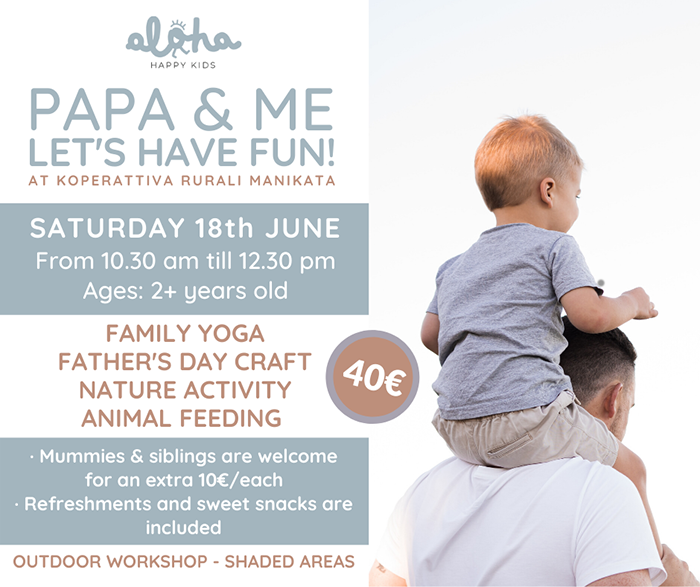 THERE WE GO AGAIN!!!
Though parents should show their appreciation every chance they get, Dads get this special day out of the year dedicated to celebrating the impact they have on their children's lives.
JOIN THE EVENT TO CELEBRATE !
The entrance fee is €40 + €10 for each extra
refreshments and sweets are included in the entrance fee.