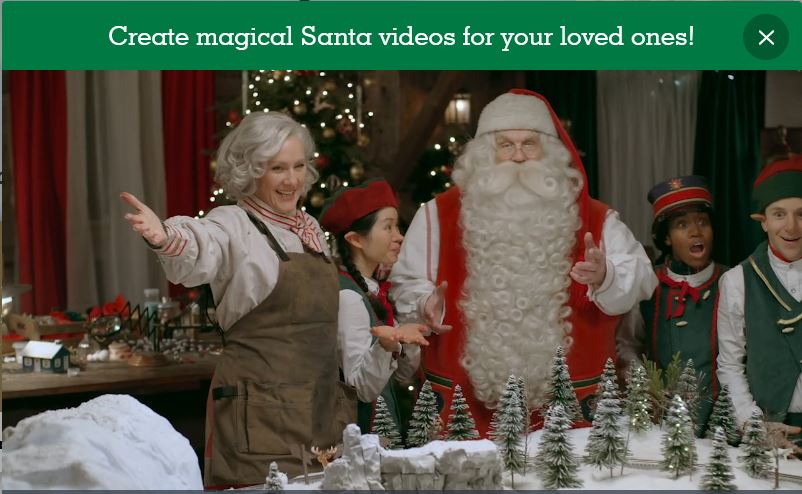 Head to Santa's village now!  New 2020 kids, teenagers and grown-ups videos are available for free!
We all need extra dose of magic this year and Santa has messages tailored for all your loved-ones on your list, big and small!
For example, try the new "Be brave" scenario to give them courage to go through this very "special" year we all have.
Share Christmas magic with your loved ones and send our brand new personalized videos for free today.
Preview all the new 2020 videos, then create, send, and enjoy unique messages personalized for each of your loved ones.
Happy holidays and HO! HO! HO!
Santa Claus