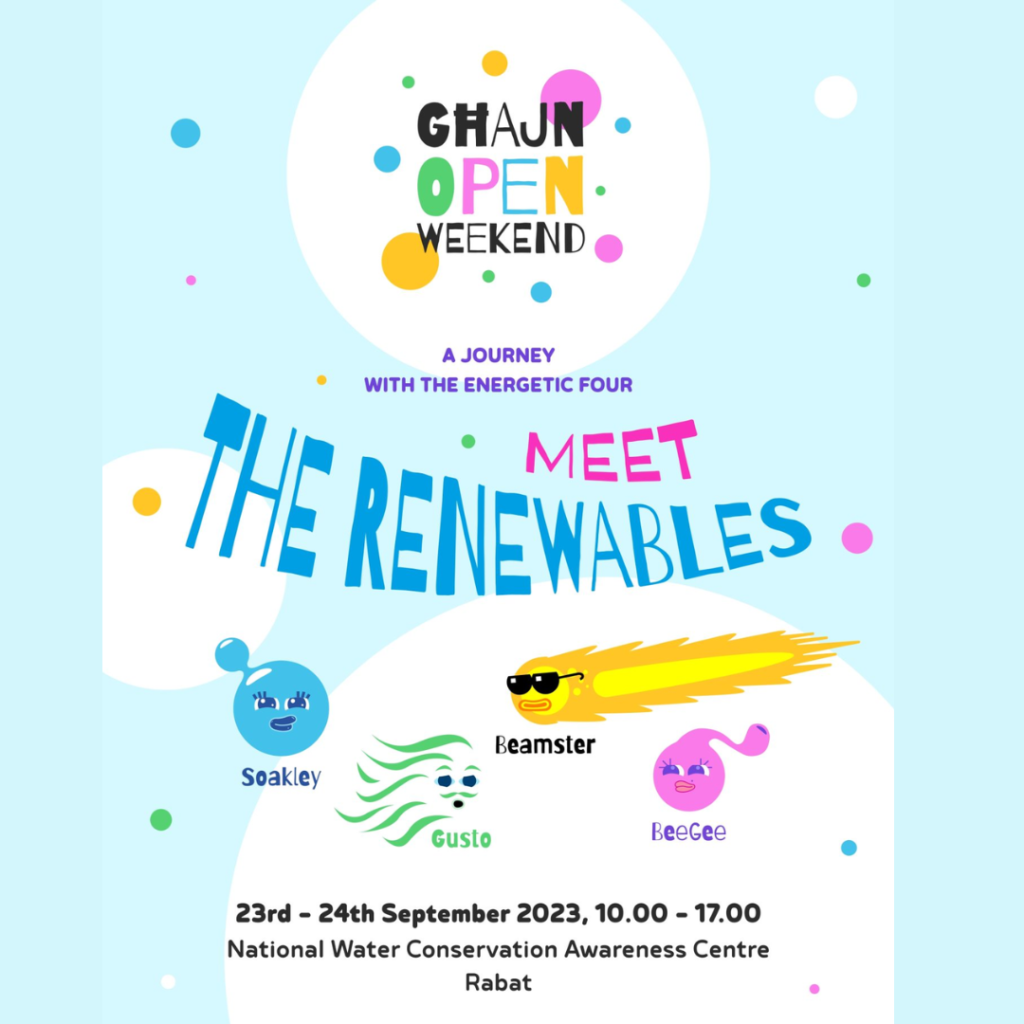 On the 23 and 24 September from 10am till 17pm, don't miss the Ghajn Open Weekend ! It is an event on the theme of meeting the renewables. This event is a fantastic occasion to spend a journey with the energetic four with family and to do fun activities for all.
There will be two themes depending on the two days:
The 23rd September 2023: Educational Workshops and Activities with four different sessions on the day.
The 24th September 2023: Tours and Theatre with five different sessions on the day.
Are you interested ?
Date: 23rd and 24th September
Time: 10:00am to 17:00pm
Location: National Water Conservation Awareness Centre, Rabat
You can get more information by clinking here.
Don't forget to follow us on Facebook and Instagram to discover more events !
When attending this event kindly mention that you saw it on www.maltababyandkids.com