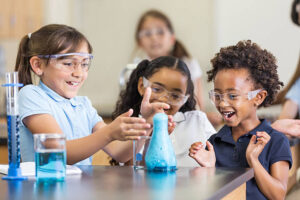 The festival will kick off with a bang on the 30 September at 6pm, where you can experience a variety of talks, hands-on experiments and performances within the historic walls of Fort St. Elmo (main event), as well as St. Dominic's Hall (main performances location), Spazju Kreattiv, and the fortified City of Senglea.
This year Science in the City has three different formats: A live Virtual festival set up in a professional studio, an indoor festival in different locations spread in the core of Valletta and an outdoor street festival to bring research to citizens in an engaging and interactive experience for all! Throughout September Science in the City will start their pre-festival events, with two days of jam packed fun for the main festival on the 30 September and 1 October. More events, more fun!
Esplora Interactive Science Centre will be present during this year's festival on Saturday 1st October at St Dominic's Theatre. If you would like to join them there, they will be giving a show about water, why it's so special and precious to us and Science in the City will also show you how our planet wouldn't be the same without it. This show is ideal for children between 5 to 9 years.
The entrance is free.
The venue : Street Stand, GRANERIES – Fort St Elmo, Valletta and St. Dominic's Hall, Merchants Street, Valletta
On Friday at 6pm and Saturday from 10am until 11pm
For more information visit their website: Science in the City 2022
When attending this event, kindly say that you saw it mentioned in www.maltababyandkids.com