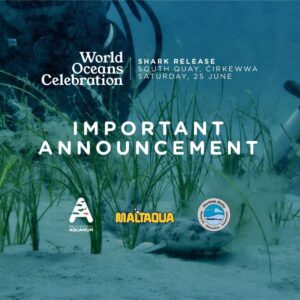 During this shark release, you will reach the milestone of 350 sharks that have been rescued from the fishmarkets as babies, and then released into the wild. This is part of the rescue and release programme by the Malta National Aquarium and Sharklab-Malta, which is contributing to local marine conservation.
Sharklab-Malta volunteers collect eggcases of nursehound sharks and small-spotted catsharks from the fishmarkets and bring them to the Malta National Aquarium, where they are cared for by the Aquarists until they hatch and are ready to be released back into the wild!
While the divers go underwater to release the sharks, children can stay on land and write a message to the baby sharks returning home, wishing them the best of luck!
This event is sponsored by Maltaqua and will take place at South Quay, in Cirkewwa on Saturday 25th June.
The sharks will arrive on site at 10.00 am and the release will take place shortly after.
Free Entrance
https://www.facebook.com/events/1296941790843371/?ref=newsfeed
https://www.aquarium.com.mt/corporate-events/special-events/