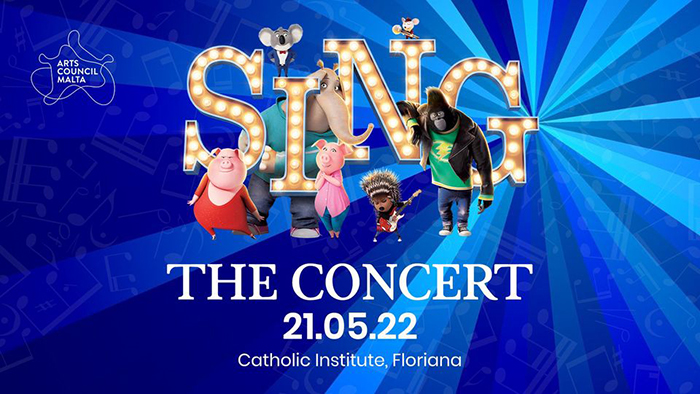 Malta will be seeing a concert for all the family straight from the internationally popular movie, Sing, turning the venue into one energetic concert. The beloved characters that have captured the hearts of families everywhere goes to the live stage.
90 minutes of soundtrack hits and soul-baring performances including from the blockbuster, together with a beautiful, touching story. Lively rhythms to make any person of any age sing and dance.
Surely an alternative, yet fun for all children with spectacular visuals, synchronised lights, animation and interactive games. The concert will be creatively produced, choreographed and augmented with performances by guests artists.
Sing – The Concert will be held on Friday, 20 May 2022 at 19:30 to Saturday, 21 May 2022 at 21:00
Ticket Price: 12€