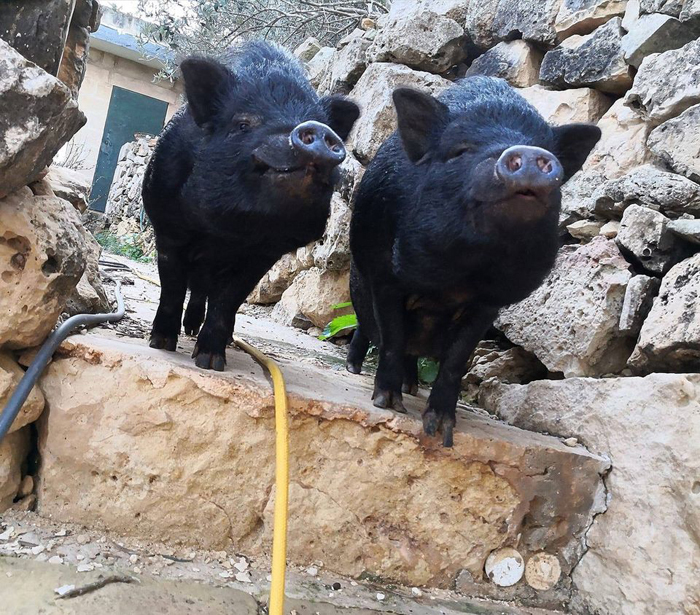 Date:  Sunday, 31 January 2021 from 12:00 UTC+01-16:00 UTC+01
Price: free · Duration: 4 hr
Sunshine Animal Sanctuary welcome you all to their wonderful sanctuary, located in the countryside of Bidni, Marsascala.
Here is what they say about themselves:
"Our mission is to rescue and rehome animals in need. This includes abandoned, neglected and unwanted animals as well as those who are bred to be killed for consumption.
Over the years, we have saved many lives and given countless animals the chance of a new life, and would like to continue to do so on a much larger scale.
However, we need your support to make it happen, as this sanctuary is/will be fully dependent on donations.
So please come and meet the animals who are currently residing here at Sunshine. Trixiebell and Serge the pigs, Evie the dog, Marley, Monty, Nero, Bianca, Lexa and Scruff the rabbits and Cluck the rooster! Who knows what other animals we might have by then too…
There will be a stand selling different varieties of vegan cakes and masks with prints of the sanctuary animals
Soft drinks and tea/coffee will also be available.
We would appreciate any small donation you can offer on the day. 100% of this will go towards helping rescued animals in our care (food, bedding, litter, vaccinations, medical care, etc.)
Any questions, feel free to ask.
We look forward to seeing you then!"