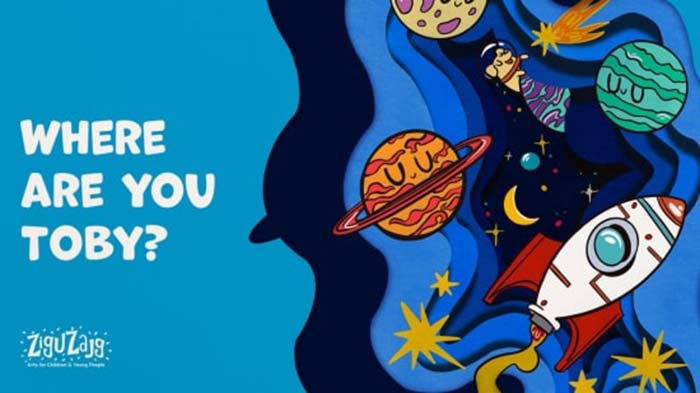 'Where Are You Toby?' follows the journey of a mischievous dog called Toby as he travels through space, exploring different planets throughout our solar system. They accompany Nina as she looks for her lost pet Toby. The show which is designed for babies and children, features live original music using electronic instruments and synthesizers, interactive set elements, lights and automations, shadow puppets and an audio-visual experience set to delight young ones and grown-ups alike.
Friday 17th June 2022 at 18:30
Saturday 18th June 2022 at 11:00
Saturday 18th June 2022 at 17:00
Sunday 19th June 2022 at 11:00
Sunday 19th June 2022 at 17:00
One child ticket includes admittance of one accompanying guardian. Any other accompanying guardian will need to purchase a normal adult ticket. Writer, Composer & Music Performer: Analise Mifsud Set Design, Sound & Production: Mirko Galea Puppeteer & Actor: Bernard Zammit Set Construction & Props: Rayvin Galea Lights, Automations & Interactive Elements: Toni Gialanze
Price: 5€
Book your Ticket now!