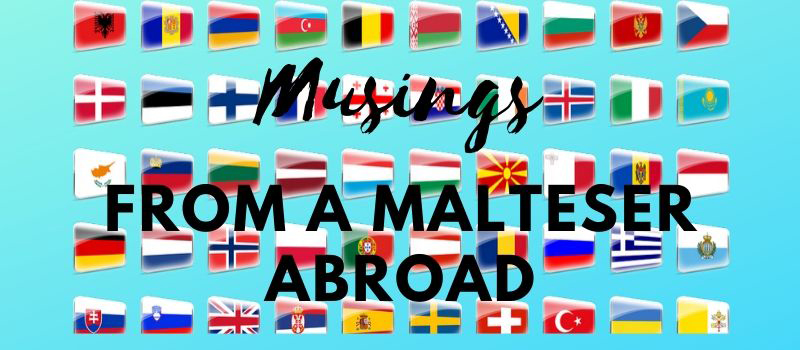 A Malteser abroad- musings from Switzerland
In the first of our new series highlighting family experiences across the globe during the pandemic, Maltese born Adriana Bishop, a freelance copywriter living in Switzerland shares her musings with our Malta Kids community.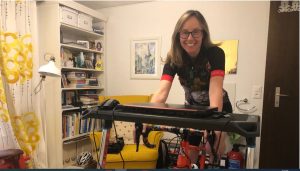 The day before Malta announced its first Covid-19 cases I was enjoying dinner with friends in a packed restaurant in Valletta. The virus was already making headlines and my husband was concerned about me travelling to Malta at that time. I had not seen my parents for three months and I had a number of interviews lined up. Plus, I needed to stock up on Twistees.
That dinner seems like a lifetime away, but was barely two months ago. I never hugged my parents, both in their 80s, when I saw them last as I was already aware of social distancing rules. Now I wonder when or if I will ever get the opportunity to hug them again. I have been living abroad for almost 20 years so I am used to seeing my parents only every few months. However I always took the distance for granted. Once Malta's airport was shut down I felt a devastating loss.
Life went on hold and online. The children had been well prepared at their respective schools. They spent the last few days being drilled by their teachers on why a lockdown may be necessary and how the school might operate in that scenario. My daughter, who is in Year 4, was taught how to use Microsoft Teams. She quickly became adept at using Zoom for her theatre and art lessons while piano lessons continued via WhatsApp video.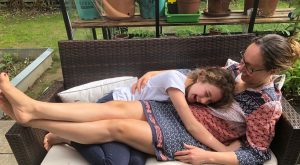 Online school began immediately. The primary school children were given a weekly work plan split into daily projects and exercises to be completed within their own timeframe, which suited my daughter perfectly as she quickly settled into her own time zone waking up later and later every day and, naturally, staying up later and later too. My feeble attempt at maintaining rules and structure barely took off. I had to admit defeat in the face of something that was far bigger than me. I had to compromise. As long as the work got done and the children were happy, then the daily goal of survival was achieved. I was preparing breakfast at Noon and by 6pm I had lost track on which meal I was cooking.
My son is in the first year of high school and his online schooling follows the normal timetable. He has to be in front of the screen by 7.55am every day till 4pm. Of course, kids being kids, he and his classmates quickly realised that if they sped through the school work they could easily slip in a quick round of Minecraft before the next lesson began.
My sister (who lives in the UK) and I organised a daily 10am Skype call with our father in Sliema and our mother who is in a care home. Suddenly this pandemic brought us closer than the old normal ever had.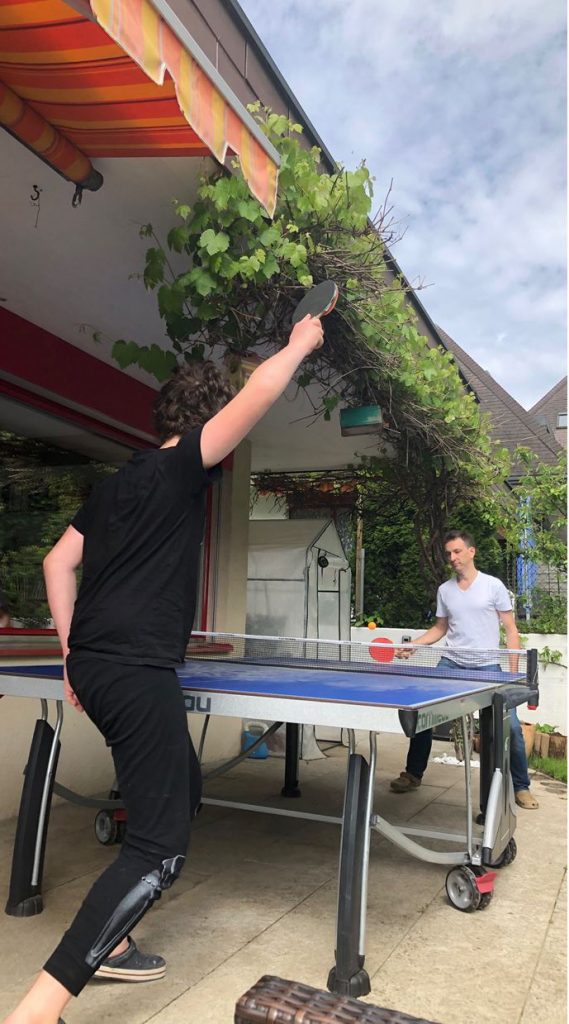 We dusted down the table-tennis and table football to drag the kids away from their screens every lunchtime. My husband, who used to travel every week, was probably the only one to relish the break from his usual relentless work routine. Meanwhile I kept physically fit (and mentally sane) on my bike trainer riding four times a week from the safety of my basement office.
—————————————————————————————————————————
Post-script update: There has been an update since that piece was written- obligatory school started again.  My daughter is now back at school and back to a much needed and sorely missed routine. My son's school is expected to reopen on 8th June (although a decision will be taken by the government on 27th May about that).
Shops and restaurants have also reopened and we can also start sports training again. Yesterday morning I had my first tennis session again after two months and I cannot describe the feeling of pure joy at being able to get back on the court. Strict hygiene rules have to be adhered at every moment but it is getting increasingly difficult to remember we are still in the middle of a global pandemic as normality returns to the streets. Masks are not required here but hand sanitisers are ubiquitous. My husband and my son were among the first to get their hair cut while I'm still waiting for my appointment next week. And for once, getting a pedicure didn't feel like a luxury rather part of my civic duty to support the lovely Swiss-Italian sisters who run my favourite salon.