13th Book Launch Celebration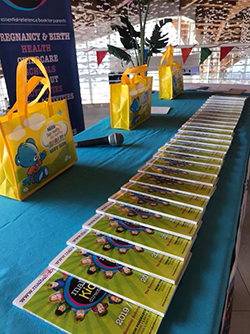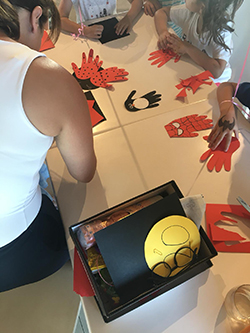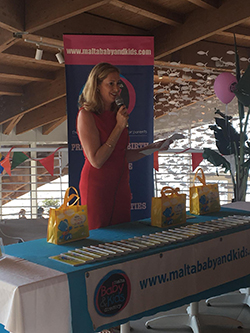 Unbelievable to think that the concept for The Malta Kids Directory was conceived thirteen years ago! During her first pregnancy, director Lisa Grech noticed a gap in the market for a one-stop reference guide to introduce soon-to-be parents into this wonderful new world of procreation. Thus was born the concept of The Malta Kids Directory! Little wonder then that the team feel as fierce a bond with The Malta Kids Directory as they do with their own (seven between them!) children.
The online portal, www.maltababyandkids.com,  which offers users free access to a wide variety of relevant categories in which parents will be looking for assistance in making the right choices for their children- ranging from Parties to Travel, Sports as well as Shopping and Activities; is also supported by an unique annual publication. At the start of every Summer the latest edition of The Malta Kids Directory is launched amidst much fanfare to include the most relevant topics for parents entering the parent club, with themes such as Pregnancy & Birth, Health, Childcare, Schools, Days Out & General Advice. All pregnant mothers are entitled to a free copy of the book- which remains the only printed children's directory for those living and visiting the Maltese Islands.
This year's Malta Kids Directory's book launch celebration took place on Thursday 27th June at Malta National Aquarium during the late afternoon. Following a successful Facebook campaign which aimed to show the team's gratitude to their loyal Malta Kids Directory community by inviting them to attend this family friendly celebration- the event was teaming with fans of all ages! The event kicked off with an entertaining, brief presentation by director, Lisa Grech, during which she highlighted pertinent strategies planned to ensure the successful future of the directory's online presence by creating a new website to meet the demands of their ever-increasing community of parents looking to access this essential reference guide. Children were invited to join the Party Planit animation team who kept them entertained with a fun choice of activities including games and crafts, facepainting and balloon modelling. Guests mingled during a stand-up reception where light refreshments were served. Before leaving young patrons were all given a goody bag courtesy of Nestle Malta, a complimentary copy of the 13th edition of The Malta Kids Directory, together with free Malta Kids Directory frisbee & helium balloon and reduced entrance tickets to visit Malta National Aquarium!
The party was declared an astounding success- in true Malta Kids Directory style! You too can form part of The Malta Kids community by subscribing to our free monthly e-newsletter, packed full of interesting information relevant to life in the Maltese Islands. Visit the maltababyandkids.com website where family friendly events happening across the islands are updated daily. Follow the maltababyandkids Facebook page & join the maltababyandkids.com chat Facebook group to stay updated on what's trending in the parenting landscape.