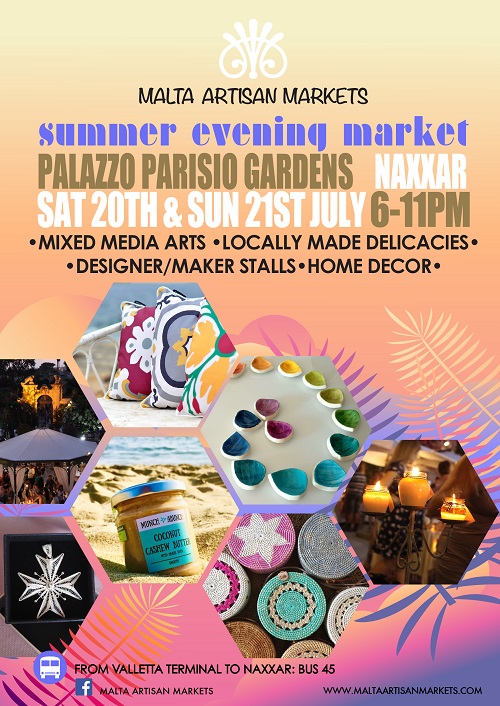 Malta Artisan Markets and Palazzo Parisio invite you to this 'highlight' event of the year, a July Summer Evening Market set up in the garden at Palazzo Parisio, Naxxar.
Set to be the busiest market on the island hosting a variety of stalls, the market is the go-to place to meet small, independent creative businesses, local and foreign entrepreneurs and shop an array of unique, 'trendy' 'artisanal-quality' products (some made in Malta, or locally-inspired).
Free Entry into MAM at Palazzo Parisio.
Visitors interested in supporting the regeneration of the garden can make a donation during the market weekend with all proceeds going to the planting of trees.
***********************************
Shannon Grech Studio at Malta Artisan Markets Summer Evening Market, Palazzo Parisio
Join them in the picturesque garden conservatory at Palazzo Parisio for an 
EXPRESS Sewing Workshop
 – running for 2 nights only at the Summer Edition of Malta Artisan Markets.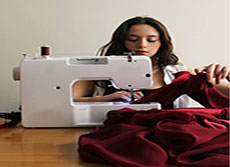 In this 45-minute simple sewing crash-course, you will be using only recycled materials to create your own Tote Bag to take home (and use for shopping at the market too!). This workshop is designed for ABSOLUTE BEGINNERS, so if you've never thread a needle in your life, this is for you!! All materials and tools will be provided and included in the participation price of €8.
The first session will begin at 6:30 and run every consecutive hour, with the last session starting at 9:30. Each workshop can host up to 4 people, so be sure to book your slot early! Deadline for booking is Saturday 20th July at noon.