At Eri's Gourmet café, the experienced organisers have an entire new floor dedicated to kids parties (including toilet and nappy changing facilities also available on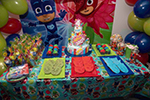 the same floor). With 2 great indoor soft play areas- one for toddlers aged 1-3yrs, and another great indoor play area for kids aged 3-7yrs, you will surely entertain your guests and loved ones in the most memorable way!
Eri's Gourmet café offer great kids party packages where the enthusiastic team can take care of every single detail- from the party food and drinks for kids, to adult party food packages, together with preferred animation options such as cookie or muffin decorating sessions, face painting, magic shows or your kids' preferred mascot. The party planning staff specialize in offering complete cake table decorations together with matching themed cakes, cupcakes & party favours all at very reasonable prices.
Eri's Gourmet Café also offer:
– slime parties for kids of 7 yrs and over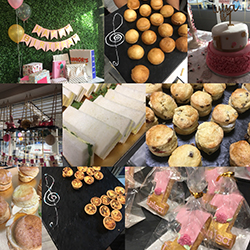 – tea parties for kids of 7 yrs and over
-Holy Communion parties
-Holy confirmation parties
-Baptism parties
– specialized 'Quccija' parties with all inclusive food and beverage packages for kids and adults.
For further information, kindly forward your request via email on erisgourmetcafe@gmail.com, call on 99720147 or send them a private message through their Facebook page ERI's Gourmet Café, and they will be very happy to assist you!