SEBAMED Baby. Best protection from the beginning ❤
Medical care for babies and toddlers with the pH value 5.5 of healthy skin

Baby skin is particularly sensitive. The natural protective acid mantle of the skin develops in the weeks after birth and is still very sensitive to harmful influences from the outside even during childhood. For babies to feel comfortable in their new world from the beginning, it is very important to use the right products as care for their delicate and sensitive skin and to protect it sufficiently. For the biological protection of sensitive baby skin,the medical skin care expert Sebapharma offers a high-quality cleansing and care series specifically for babies and toddlers. It is perfectly aligned with the needs of your little darling's skin.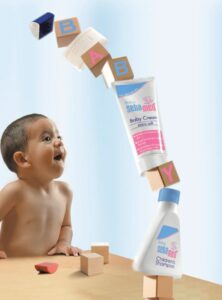 All Baby sebamed products are aligned with the natural pH value 5.5 of healthy skin. This promotes the natural protection function of the sensitive skin and effectively prevents drying out and penetration of irritants, allergens and pathogens.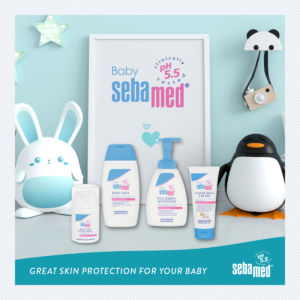 All Baby sebamed products have been clinically-dermatologically tested and are suitable even in case of neurodermatitis. With the pH value of 5.5, they promote the structure of the natural protective acid mantle of delicate baby skin.
Available from Europharma Medical Centre, Psaila Street, B'Kara and leading Pharmacies.
For further information call on 23859272 or 99846401