Summer is coming soon and the only thing parents want is for their children to enjoy it to the fullest.   That is why Malta Baby and Kids features many Summer camps with different activities to keep all children happy.  Here are some of our suggestions:
Blaze Summer Camp Sports: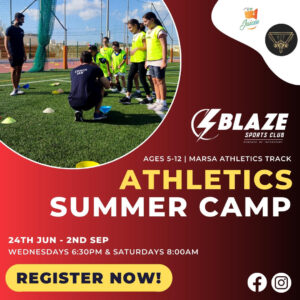 It's a Summer Camp where kids will have the opportunity to participate in a variety of fun games and activities that will help them improve their motor skills for better performance!
But it's not just about sports – at Blaze Summer Camp kids can make new friends and build teamwork skills too….just as important as training your body
It's for kids ages 5 t-12.
This Summer Camp will begin on June 24th to 2nd September, Wednesdays at 6:30pm and Saturdays at 8.00am.
Price €100 per athlete.
More information click here.
Padel classes: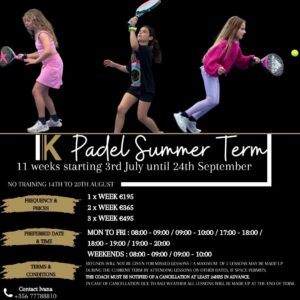 Staying with the sporty Summer Camp theme a Kids' Padel Term will start on 3rd July until 24th September.  Over the duration of 11 weeks children learn how to play padel.  This activity helps children:
Make new friends
Builds muscle and bone strengh
Develops coordination skills
Trains Focus
Promotes Mental Health
A lifelong hobby
For children between 3 and 14 yrs of age
More information click here
Marsa Sports Club Summer Camp: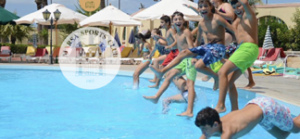 This is aimed at boys and girls between 3 and 01 years and includes a variety of fun interactive activities for your budding athlete.  The goad of this camp is that children have fun through physical activity and make new friend in a safe and stress-free surroundings.
Camps can be 2 days a week, 3 days a week or 5 days a week
More information contact summercamp@marsasportsclub.com or click here
Summer courses at Alliance Francaise: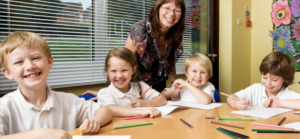 Between July and September the Alliance Francaise de Malte – Mediterranee offers French courses for children, teenagers and adults covering every level of the CEFR from total beginner to advanced level and successfully prepared its students for the DELF-DALF examinations.
click here for more information.