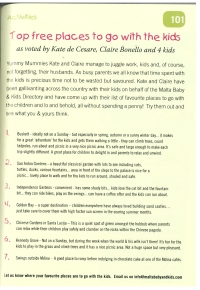 as voted by Kate de Cesare, Claire Bonello and 4 kids 
Yummy Mummies Kate and Claire manage to juggle work, kids and, of course, not forgetting, their husbands. As busy parents we all know that time spent with the kids is precious time not to be wasted but savoured. Kate and Claire have been gallivanting across the country with their kids on behalf of the Malta Baby & Kids Directory and have come up with their list of favourite places to go with the children and lo and behold, all without spending a penny!  Try them out and see what you & yours think.
1. Buskett – ideally not on a Sunday – but especially in spring, autumn or a sunny winter day… it makes for a great 'adventure' for the kids and gets them walking a little – they can climb trees, count tadpoles, run about and picnic in a very nice picnic area. It's safe and large enough to make each trip slightly different. A great place for children to delight in and parents to relax and unwind.
2. San Anton Gardens – a beautiful classical garden with lots to see including cats, turtles, ducks, various fountains… area in front of the steps to the palace is nice for a picnic… lovely place to walk and for the kids to run around, shaded and safe.
3. Independence Gardens – convenient – has some shady bits… kids love the cat bit and the fountain bit… they can ride bikes, play on the swings… can have a coffee after and the kids can run about.
4. Golden Bay – a super destination – children everywhere have always loved building sand castles… just take care to cover them with high factor sun screen in the searing summer months.
5. Chinese Gardens in Santa Lucija – This is a quiet spot of green amongst the hubbub where parents can relax while their children play safely and clamber on the rocks within the Chinese pagoda.
6. Kennedy Grove – Not on a Sunday, but during the week when the world & his wife isn't there! It's fun for the kids to play in the grass and climb trees and it has a nice picnic area. Not a huge space but very pleasant.
7. Swings outside Mdina – A good place to romp before indulging in chocolate cake at one of the Mdina cafes. 
For many more great articles, purchase the latest edition of the book here