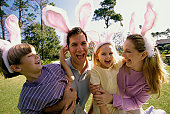 Don't let the end of the mid-term holidays get you down- as Easter is just around the corner bringing with it plenty of fun family opportunities!
Although it sometimes feels like this winter will drag on for a while, here in Malta & Gozo we are blessed with many sunny days. Don't let a light drizzle put you off stepping out into the countryside, as more often than not the weather improves as the day progresses. At this time of year Chadwick Lakes is one of the beauty spots which are at their best following the wet weather.
Ta' Qali adventure park is the perfect place for an Easter egg hunt, presenting plenty of hiding places to keep the kids guessing. Our gorgeous beaches, both sandy or rocky, are at their secluded best as we ease out of the dark,cold winter months. Ditch the stuffy Easter lunch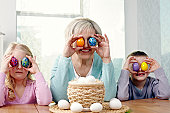 in favour of more family friendly options- preferably outdoors and close to the sea. Take the scooters, bicycles, ride-alongs and roller skates to one of the many welcoming promenades- step out of your neighbourhood and explore options further afield.
Kids love to bake– and our traditional Lentern sweets-like kwarzimal, are a great rainy day activity. Indoor options also include painting Easter eggs, cooking figolli or decorating Easter cards to give to much loved family members.
You don't have to blow the budget to get a holiday this Easter time- renting a self-catering in Gozo, or a bungalow in Comino; our sister isalnds present us with a wide range of budget options. Book early for trips abroad though, as demand is high and many will be looking to leave the cold snap behind, in search of warmer weather this Easter.