To keep children entertained without spending a fortune during winter, we've rounded up 15 tips. Rainy weekends, blustery afternoons, or any bout of illness can be helped by these!
 1- Beam a wild animal into your home
The augmented-reality search feature of Google lets you beam a tiger, shark, or pug into your home. Download Google Chrome to your phone, then search for an animal. Click the 'view in 3D button', then 'view in your space' and you should see the creature prowling your room on your device's screen.
It doesn't work for every single animal, but some other fun ones include penguin, hedgehog and lion. In order to access this feature, your device must support augmented reality (AR), so older smartphones may not be able to access it. The easiest way to find out is to try it.
It's also a good time to tell them about the incredible potential of the new technology and how to use it properly in the family.
2- Make easy homemade plasticine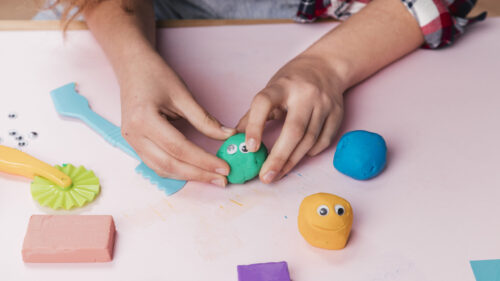 What child doesn't like to squish and roll coloured playdough ? 
Plasticine is one of the most creative activities for children. It allows them to let their imagination run free without any limit. It also helps the little ones to improve their dexterity and to improve their small motor skills..
And for more fun make it yourself with this easy recipe. Don't fancy it? Then buy your plasticine here!
3- Test new easy recipes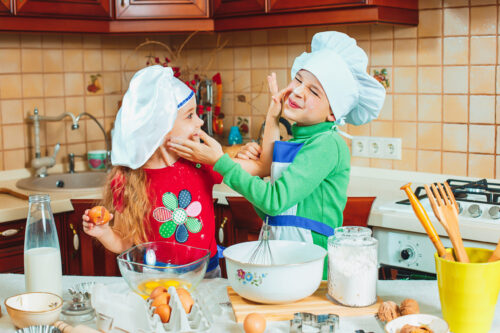 Preparing meals with our children can seem complicated. But they love it.  We recommend choosing quick, easy, fun and delicious recipes like rocky road or banana sushi.
It's going to be a big hit with them!
Are you missing an ingredient? No trouble at all! Stay warm and check out our list of grocery shops that deliver to your door.
4- Camping in the living room
It will be an adventure for the kids to camp in the living room. Set up a makeshift camp with a torch, rugs, cushions and stuffed animals. If you have banners, wooden crates or fairy lights on hand, you can make it more glamorous. Complete your experience by roasting marshmallows over the barbeque (or toaster!).
Need a tent? Shop for your equipment here!
5- Hit the deck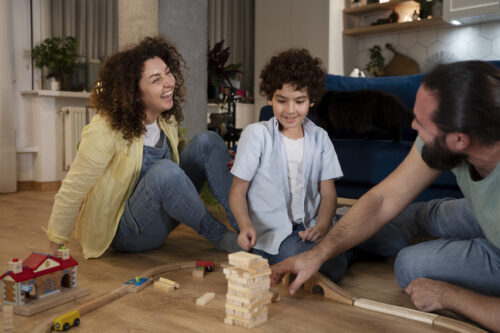 It's a perfect time to get out the (age appropriate) board games. 
These games allow the whole family to get together to play a fun game. It's also a great way to teach your little ones strategy, numbers and respect for the rules, all while having a good time.
Don't have any board games at home? Have a look at our list of toy shops.
6 – Warm your cockles with homemade hot choc bombs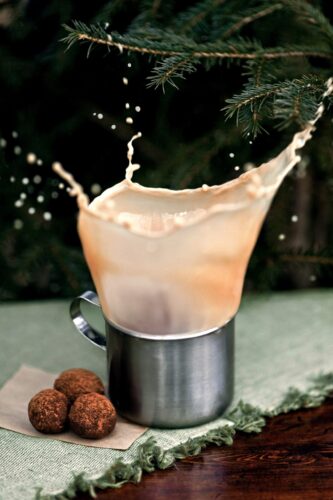 Hot chocolate bombs are spheres of chocolate stuffed with cocoa and marshmallows. Simply pop them in a mug and pour over steaming milk to watch them explode!
You can even make your own if you're feeling adventurous!  
7- Get kids competing for prizes
Encourage children to enter contests to win prizes-scour the online newspapers and e-newsletters for fun & easy ways to win.
Entering contests is a fun pastime for kids – there's nothing like the thrill of winning a prize! They may be more likely to win than you think, especially if they have to put in the extra effort, which they now have plenty of time to do.
You can check out our website and participate in the seasonal competition.
8- Write to a celebrity – you may well get a letter back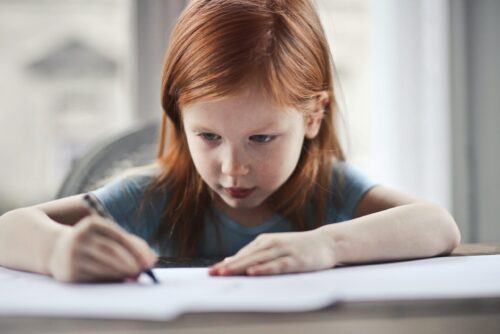 What could be more exciting than receiving a letter from someone famous? It only costs the price of a stamp to send off the letter, it gets kids practising their writing skills, and they're more likely to get a reply than you might think. From authors to footballers, if your child has a hero, why not write them some fan mail? People often post the replies they've received from celebrities on Twitter, so it's worth searching there for inspiration.
To write the most beautiful letter you can find what you need here.
9- Observe the stars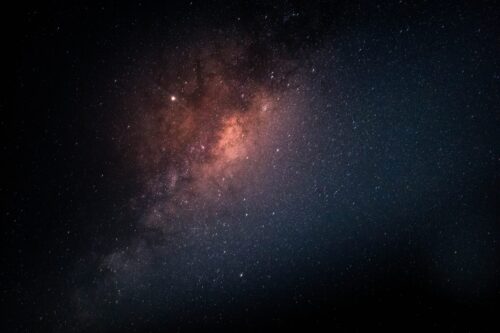 Thanks to the free Star Walk 2 application, enjoy the beauty of the sky regardless of the time and weather. The Star Walk 2 app is available on Apple or Android. Point your mobile skyward to reveal the names of stars and constellations, galaxies, asteroids and more.
It's the right time to look for the big bear with your kids!
Are you looking for more nature related activities?  You will find what you are looking for here!
10- Oooh argh, have a pirate day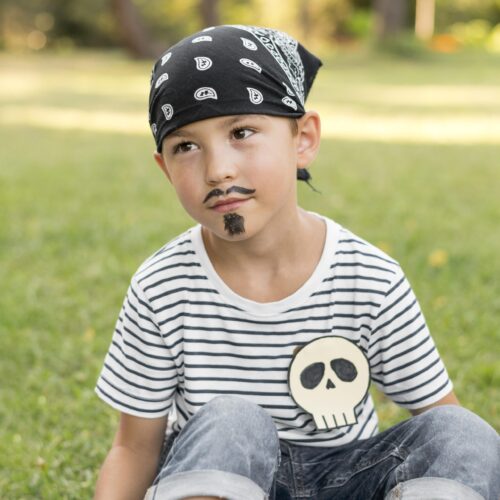 Tie a scarf around your head, draw on some black eyeliner, and you're pirates! Make some pirate swords from cardboard and watch some pirate films on the TV.
If you want to accessorize your costume even more, you'll find your happiness here!
11- Make your own stop-motion movie with a free app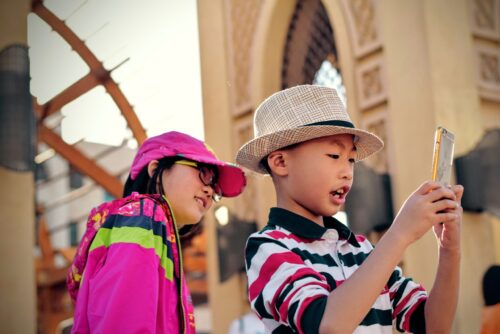 Playmobil, Lego, Sylvanian Families figures, or any other toys your kids have can be used to create their own 'stop-motion' movies using a free app. By shooting a few frames at a time and moving objects between them, you can make inanimate toys come to life.
The little extra: think of the beautiful landscapes of Malta as the setting for your future film.
For this you can use the free Stop Motion Studio app on Google Play or Apple's App Store and follow the instructions. 
Looking for a costume for your lead actor? Find what you need here!
12- Pull out the family albums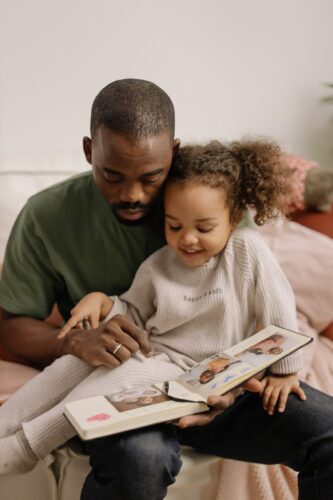 Show them your memories, your great style and lifestyle of the time. Things change very quickly and our children are used to being constantly surrounded by new technology. It is important to show them how things have moved on.
They will also be delighted to see what they looked like as babies.
Grab the Super 8 off the grandparents for some hilarious results!
13- Take them out for a fun and free activity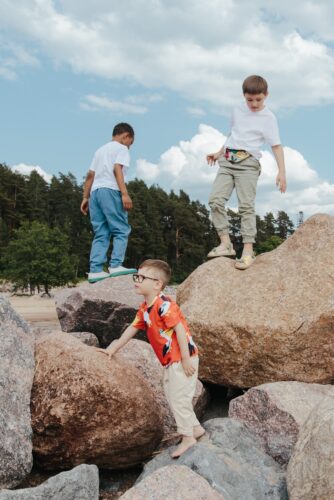 Malta is full of fascinating places which are freely accessible. Holidays are the perfect time to discover or rediscover them.
For example, you can visit Calypso's Cave for free. As a real explorer, you must bring your flashlight because the cave is not lit. And just for you, we have created a ranking of free places to visit in Malta! 
Looking for more funny outdoor activities? We have created a selection just for you!
14- Colouring is always a good idea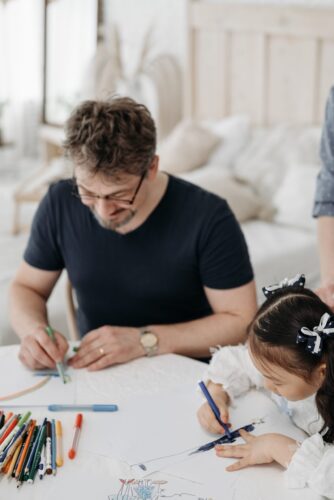 Colouring helps to work on concentration and improve the imagination of our toddlers. Everal online resources allow you to print free colouring pages of your child's favorite cartoon characters.
Let your imagination run wild. And for the older ones, mandalas will be highly appreciated. 
Need some creative items? Check our list of craft shops 😉
15- Let them live an exciting scientific adventure.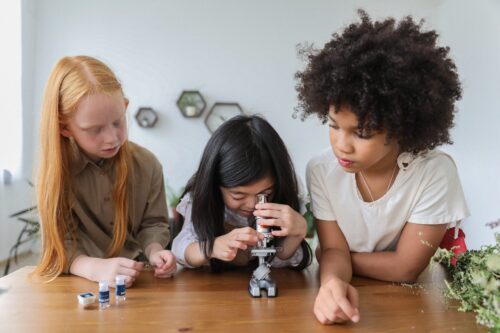 And why not learn while having fun?
If you want to do something more scientific, Esplora Interactive Science Centre is a great place to show our kids how science impacts everything. For an extra €2, you can visit the planetarium to take them on an even deeper journey through space.